Rwanda Guide:

Emmy Runigamugabo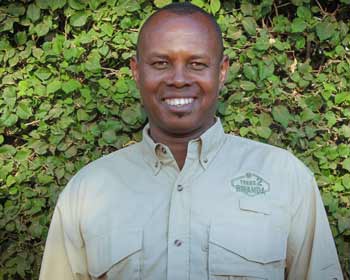 Safari Guide
We met Norbert (who seemed great), but our real guide was Emmy! Emmy was awesome! So knowledgeable and friendly about everything. He was a pleasure to travel with during the short time we were in Rwanda and would love to see him if/when we go back!
Our guide was Emmy, and he is just the best!! Such a great guide and an awesome person. Emmy is extremely patient, joyful and knowledgeable.
Emmy was our guide and he made our trip so much more memorable. He was very friendly, outgoing, professional, and worked hard to get us into the trek to the Pablo gorilla family, which we were very appreciative of.