Excellent Service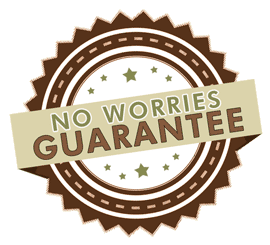 The T2R team is constantly working to make sure that you have an incredible time in Rwanda.
First and foremost, we offer you a "No Worries Guarantee." With our guarantee, we promise 5 things:
An incredible guide (carefully selected and properly compensated)
A fantastic vehicle
All accommodations as noted in your itinerary
24-hour service and assistance from a company owner at any time of day from anywhere in the world during your trip
If you experience any problems or disappointments, let us know and we'll make it right.
Even more, we offer the following:
Pre-safari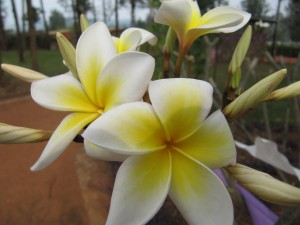 Honest, knowledgeable & sincere planning advice
Credit cards and personal checks accepted
Our "Triple Check System" to confirm and prove that all bookings have been properly made and confirmed*
A toll free number to call us with any safari planning questions
Fair and consistent pricing: our first offer is always our best offer. We are not the cheapest company but we usually have the lowest price when compared to similar-quality companies.
Company
A+ rating with the Better Business Bureau
Consistently positive reviews on TripAdvisor and Fodors
A truly strong Social Mission to educate children
Phones answered at any time every day in both Rwanda and the USA.
Experienced, well-trained, friendly and motivated guides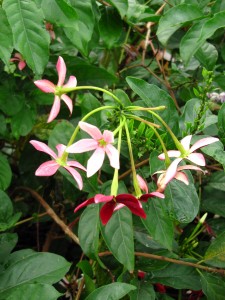 Vehicle:
Unlimited mileage in a 4WD vehicle in excellent condition
Comfortable seats with extra cushions (upon request)
Air-Conditioning
Car radio
*Triple Check System: (1) The Rwanda team books and confirms the accommodations. (2) The USA team double-checks the accuracy of the bookings. (3) Those booking confirmations are emailed to the customer for peace of mind and the chance to triple-check for accuracy.
Ebola Re-Booking Policy: In response to the current worldwide concern about Ebola, we have pro-actively developed an Ebola Re-Booking policy. Here are the details. Call us at 866-589-6116 for full details.

Only if the World Health Organization (WHO) announces a confirmed case of Ebola in Rwanda, traveler(s) will be given the option to re-book their itinerary for a later date, as follows:

1.There will be no penalty.

2. If the announcement comes more than 2 weeks prior to traveler's first scheduled day in Rwanda, traveler will have until 2 weeks prior to the first scheduled day in Rwanda to make the decision to reschedule if the announcement comes less than 2 weeks prior to traveler's first scheduled day in Rwanda, traveler will have until the day prior to the first scheduled day in Rwanda to make the decision to reschedule.

3. If the announcement comes while the traveler is already in Rwanda, traveler will have the option to cut the safari short and return home. The unused portion of the safari may be re-booked for a later date. T2R will consult with traveler to make the wisest decisions should traveler decide to continue with the itinerary.

4. The itinerary must be rescheduled to start within 1 year of the announcement that Rwanda is Ebola-free. Should the traveler wish to reschedule later than 1 year there may be a nominal penalty because some of the accommodations are insisting on a 1 year limit.

5. The price for the rescheduled itinerary will likely change. The only price change will be a direct result of any changes in park fees or accommodation prices. (Accommodation prices normally go up moderately each year, but also the rescheduled itinerary may fall in a different season which may increase or even decrease the price.)

6. Traveler must make payments on the itinerary as already agreed to in this contract with the exception that as soon as a decision is made to rebook, further payments (if not already due) do not need to be made until the re-booked itinerary payments are scheduled.
---